science-weeks-conferences
Activities for schools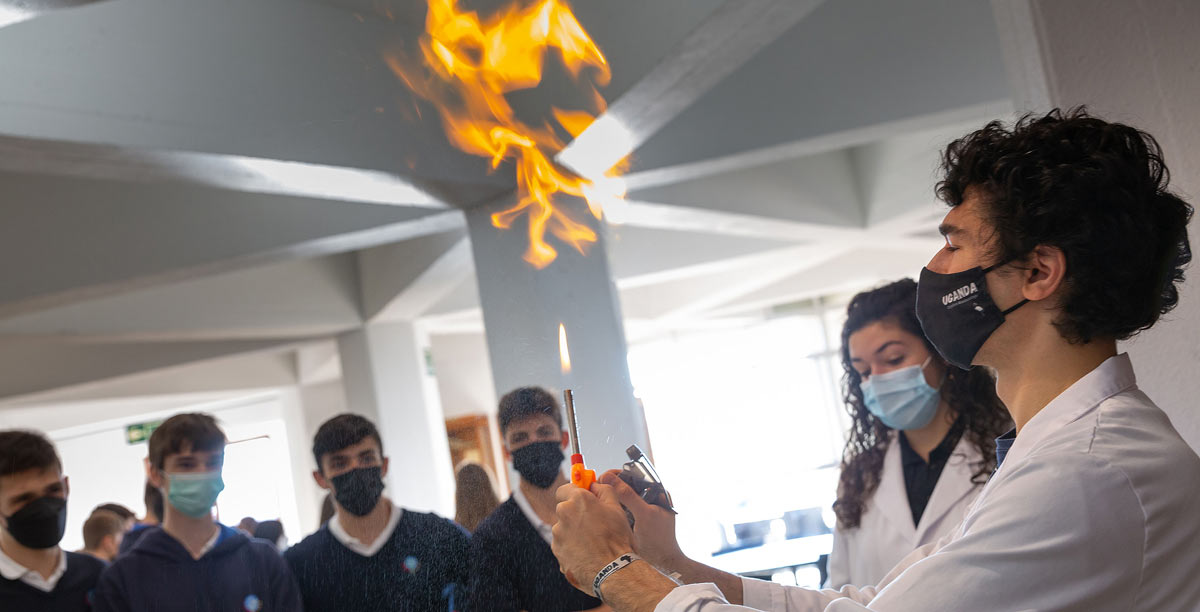 Every year hundreds of primary and secondary school children participate in the Science Week activities that we organize at the Science Museum of the University of Navarra. Through experiments The students learn about biology, physics, chemistry and microbiology, as well as informative talks given by our teachers and researchers, and reinforce, in an attractive and entertaining way, some of the scientific concepts they are studying in their schools. 
drop-down-activities-schools-activities
Dates: November 14 to 18.
Place: Assembly Hall, Science Building (Hexagon). 
The Science Museum offers schools a variety of conferences for primary and secondary school children, given by the best specialists on each subject: 
→ Monday, November 14 - 12:30:
"Diet, telomeres and health".
A healthy diet protects our genes (including telomeres) and helps maintain health. On the contrary, an excessive consumption of ultra-processed foods deteriorates telomere length and health.
Amelia Martí del Moral. Professor of Physiology and Professor of the Department of Food Science and Physiology at the University of Navarra.  
→ Tuesday, November 15 - 12:30:
"BioRevolution with Synthetic Biology".
Juanjo Rubio. Director of the Social Innovation Unit (UiS) of Navarra. 
→ Wednesday, November 16 - 12:30:
Celebration of the patron saint's day of the Faculty of Science.
"Do you accept the challenge? Reduce your impact efficiently".
Irantzu Alegría. Project Manager in the Biomass Energy department at CENER (National Renewable Energy Center).
→ Thursday, November 17 - 12:30:
"How do you think your brain works?".
Aimed at secondary school students. Through various situations, the aim is to make them understand how the brain works and how we perceive our environment from the information we receive from the sense organs, especially the sense of sight.
José Luis Lanciego Pérez. Principal Investigator of the Parkinson's Disease Group within the Neurosciences Program of the Cima University of Navarra.
→ Friday, November 18 - 12:30:
"What can you do for the environment?".
Environmental Responsibility is essential for both young and adult generations to collaborate in the construction of a more sustainable environment in which they live. It is essential that we are aware of which attitudes we can collaborate with to improve our environment, and which ones we should modify or avoid.
Enrique Baquero. Professor of Zoology and Ecology at the Faculty of Sciences of the University of Navarra.
Dates: November 14 - 18.
Schedule: from 11 - 12:15 a.m. Monday to Friday.
Place: 5th floor of the Science Building (Hexagon). 
To confirm your school's attendance in either of the two activities, please contact Irantzu Ibáñez(iimarti@unav.es).